Sunday Service: Cancelled
To help keep our members and visitors healthy during the coronavirus outbreak, we will be
CANCELLING ALL SUNDAY SERVICES AND EVENING PRAYER UNTIL IT IS SAFE TO RESUME.
Rest. Pray. Stay home. Stay well.  And know that you are beloved of God.
We do have online services.  Please call or email for information.
Our DIAPERS, ETC. MINISTRY is still RUNNING
Curb-side pick-up only.  We ask our clients to please wear a mask. Diaper Day is the second Saturday of each month from 10am-noon. See below.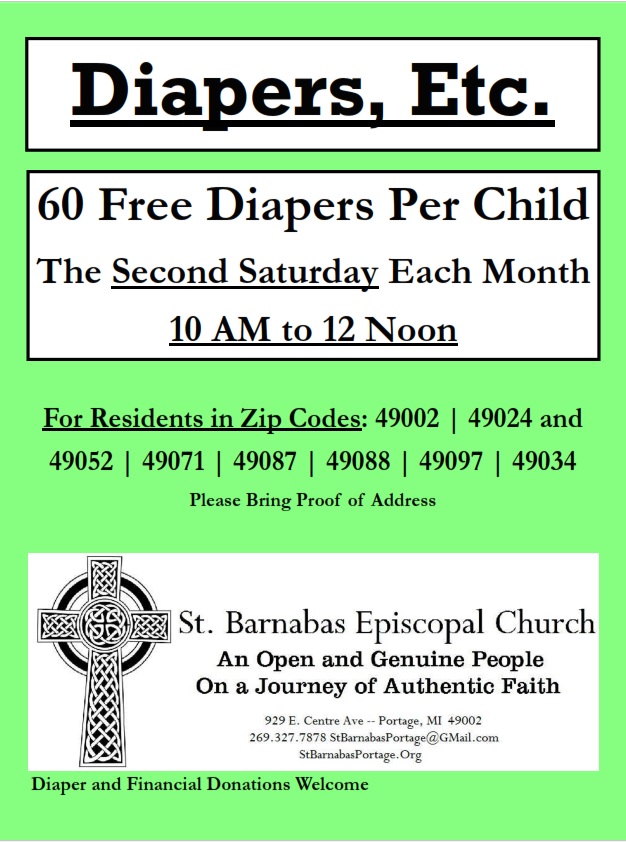 News and Events (From our Facebook Page):

929 E Centre Avenue
Portage, MI  49002
(between Westnedge & Lovers Lane)

269.327.7878